Exterior surfaces take a beating from the natural elements. Over time, dirt and grime accumulate on these surfaces and slowly degrade them. This is why it is highly recommended that you power wash all your exterior surfaces every year and seal every 2-3 years to help prevent premature wear and tear.
Our power washing process involves:
Removing all furniture, planters and decorations from the area
A deck cleaner or walkway cleaner is applied and left to soak to help eat away at the grime
This is followed by a high-pressure rinse using a 2800 PSI machine to rinse away all the dirt!
We use the appropriate nozzles so that we are using the right pressure on each surface, protecting your wooden deck and using a strong pressure on the tougher surfaces like concrete
We can powerwash:
Wooden decks
Concrete walkways
Driveways
Garage floors
Fences
Flower boxes
Even Muskoka Chairs!
Free Quote
How to get an estimate
Call now at

1-800-268-4248
One of our local franchisees will be in touch within 24 hours to verify your quote and book you in.
Kick back and relax knowing that the work is taken care of for you by our local franchisees and crews!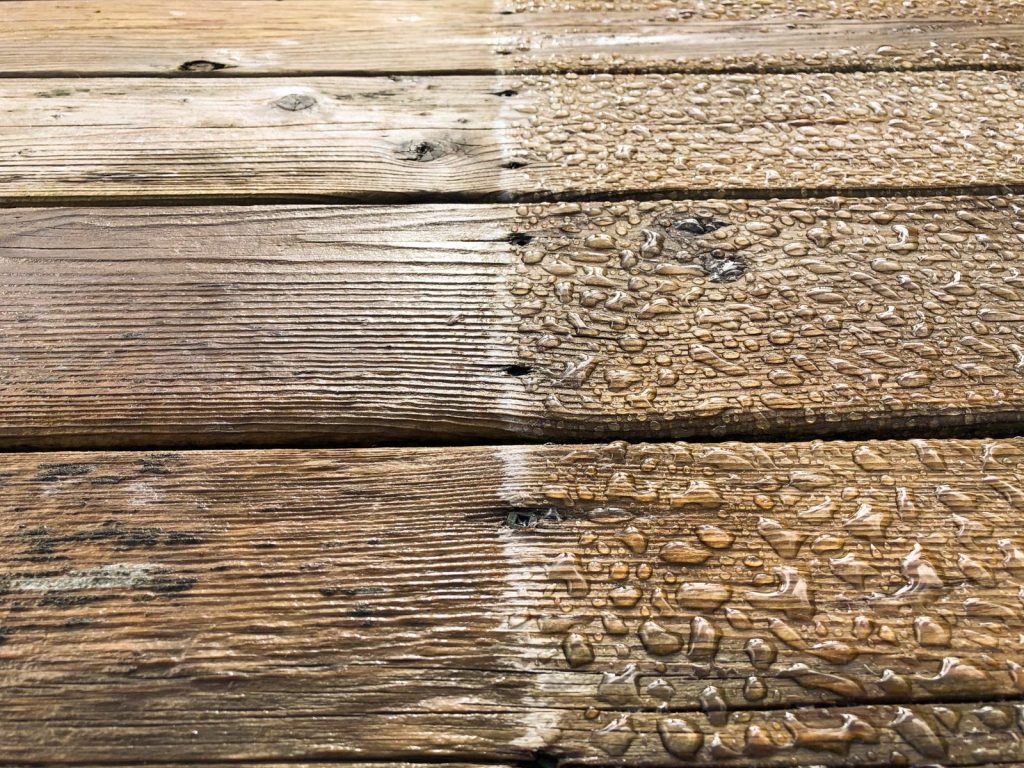 FAQ's:
Q: Is it safe to powerwash my deck?

A: We recommend power washing unpainted wood surfaces only. The pressure used is less than what we would use on a concrete walkway, to protect the fibers of the wood.